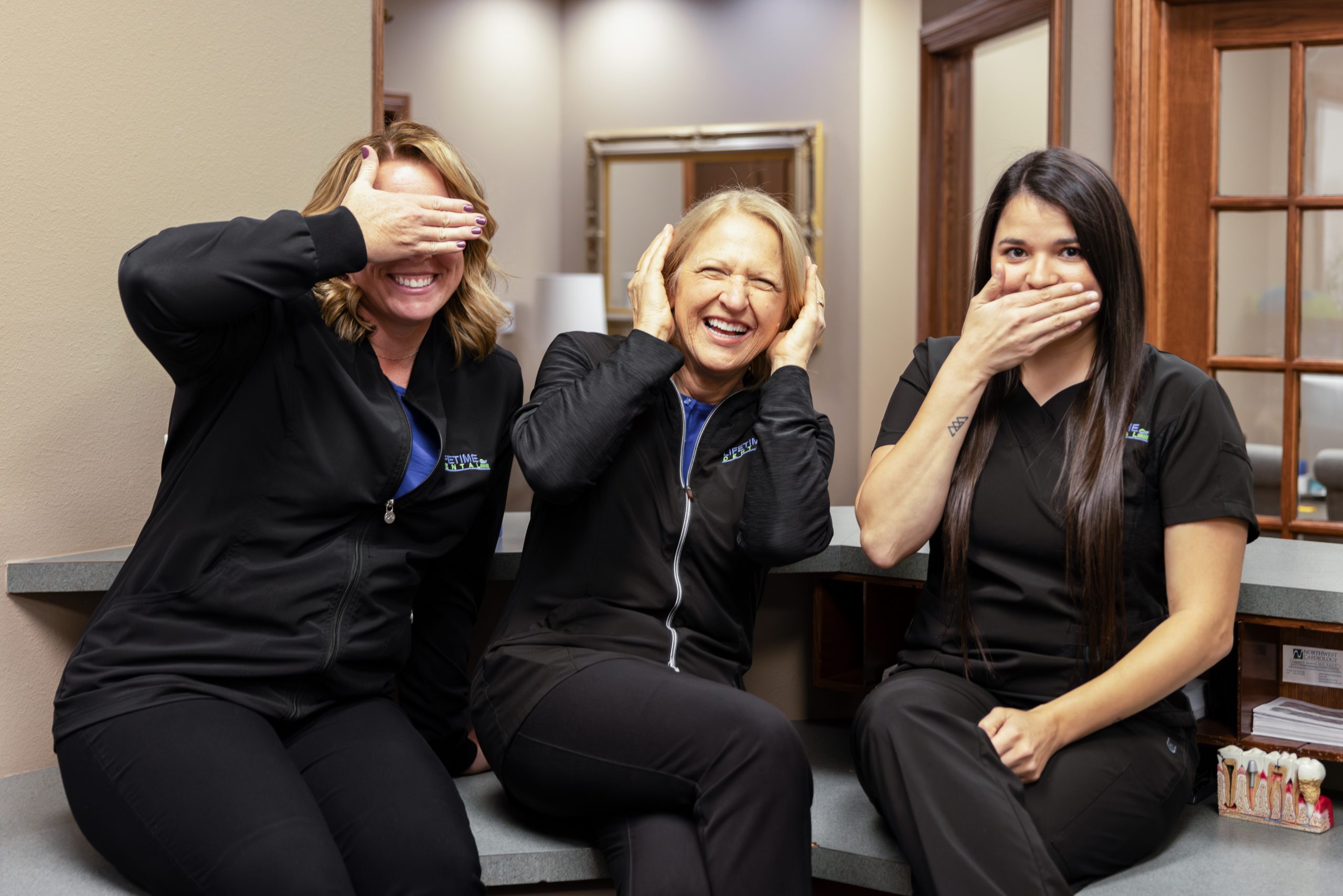 Wish you could ignore the hassles of open enrollment for dental insurance? Got lots of questions? Don't understand the fine print?
At Lifetime Dental, we know how frustrating the insurance jargon and confusing options can be! Your Front Desk friends don't ignore your concerns, but we open our eyes to your needs, listen intently to your questions, and speak up on your behalf to help you make sense of it all.
So what does in-network mean? Are you doomed if your insurance is an out-of-network plan? Can you still choose your favorite dentist?
What does in-network mean for you? We are currently in-network with Delta Dental and MetLife, which means Lifetime Dental is contracted to lower fees, and that means those benefits are passed on to you. However, even within those in-network companies, not all dental policies are alike. For example, if your policy was purchased directly from Delta Dental or purchased through your employer, they may be different in the deductible amount, total maximum benefit you will be able to receive per year, or benefit percentages may vary. Yet all around, you are getting a great deal!
On the other hand, did you know that out-of-network policies can still can be great? Some policies with certain out-of-network companies have benefits that are very closely aligned with our in-network friends. Some still pay 100% for your preventative hygiene visit, and benefit percentages on treatment are still great, so you don't have to cringe when you see your out-of-pocket! There are some out-of-network companies that are still fairly good, and others that are not on our happy list. It helps to ask. But we are always willing to share our experience with our patients who are searching for options to stay with their favorite dentist – Dr. Gubler, Dr. Gorman or Dr. Hill.
And what if you don't have insurance? Did you know Lifetime Dental now has an in-house Dental Membership Plan? It's one more option to throw in the mix that may be the easiest answer of all! For a flat annual fee, all preventative and diagnostic services are included, and treatment is 15% off. We'd be glad to share more details, if you are interested.
Let Lifetime Dental help you achieve your best oral health care! Regular appointments help you in the long run keep your dental budget low and your smile in high gear. Give us a call and ask for Sam, Amy or Connie. We'll help you wend your way through the maze and get you on the road to your healthiest, hassle-free smile!