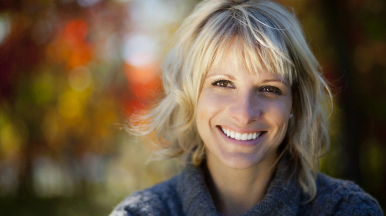 Everyone wants to have a beautiful smile! With a variety of advanced treatment options, creating confident and stunning smiles is made easy with our cosmetic dentistry in NWA.
Are you ready for a smile makeover?
Do you hesitate when you smile? Would you like to increase your self-confidence?  Want to look your best in social and professional situations? Dreaming of a brighter smile?
Your smile is one of your most important features. Cosmetic dentistry encompasses treatments that are specifically designed to enhance the natural beauty of your teeth, creating an appearance worth smiling about. These treatments can be used in correlation with restorative procedures or on their own, if only minimal adjustments are desired.
Our cosmetic options include:
Benefits
Our treatments can be used to:
Create a more uniform smile
Eliminate gaps in your teeth
Repair chipped teeth
Lighten teeth that have become discolored
Restore confidence in your smile's appearance
What To Expect
If you are interested in exploring our cosmetic options, start by scheduling a consultation with our dentists. During this visit, you will discuss your goals with Dr. Gubler, Dr. Gorman, or Dr. Hill, and our experienced team will help you find the solution for your needs. We encourage you to ask questions during your cosmetic appointment, as we will be happy to answer them and keep you informed about potential treatments. If you have been dreaming of a more confident smile, call Lifetime Dental in Rogers, Arkansas today at 479-631-9393 for an appointment to learn more.